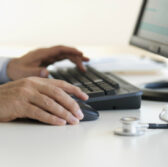 The Centers for Disease Control and Prevention has awarded a $52.7 million recompete contract to Northrop Grumman to provide technical services for the National Center for Chronic Disease Prevention and Health Promotion.
Northrop said Monday it will help the NCCDPHP's Office of Informatics and Information Resource Management to manage information technology services, applications, tools and procedures related to the Chronic Disease Prevention System.
"As the incumbent contractor supporting NCCDPHP, Northrop Grumman is motivated by the better health outcomes that can be seen in the reduction of chronic disease and the impactful change within the health care systems as well as in the behaviors of citizens," said Amy Caro, Northrop Grumman Technology Services vice president of health solutions.
The company added it will lead a team comprising TekSystems, AddiTech and St. John Group to support NCCDPHP.
The Chronic Disease Prevention System is designed to help CDC personnel monitor chronic diseases nationwide and  collaborate with national, state and local government or nongovernmental organizations to identify prevention strategies for communities.