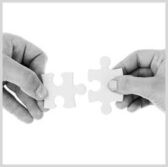 Lockheed Martin and NEOS have teamed up to develop a sensor designed to detect oil, minerals, gas and other natural resources underneath the earth's surface.
Lockheed has started to build a prototype of the Full Tensor Gradiometry Plus remote sensing platform that works to track natural resources from the air through the use of NEOS' aircraft fleet, NEOS said Wednesday.
NEOS gained access to the FTG Plus program after the company agreed to purchase the General Geophysics Italy business, data libraries and Multi-Physics business group from CGG SA for an undisclosed sum in April.
NEOS said it will have exclusive rights to use the FTG Plus system in its fleet of Cessna C-208B Caravan, Reims-Cessna F406 and Basler BT-67 aircraft for oil, mining and gas exploration operations as part of its agreement with Lockheed.