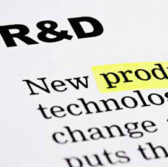 NASA's Glenn Research Center and Sinclair College's national training and certification center for unmanned aircraft systems will conduct a study on the algae blooms on Lake Erie as part of their new Space Act Agreement.
Sinclair said Wednesday it will work with NASA to perform UAS sensor integration tests and flight operations to study the effects of the toxic algae blooms on Ohio's water resources.
The college's UAS fleet, integrated with NASA-designed hyperspectral sensors, will conduct research flights around the Lake Erie coastline to gather data for the study.
Algae blooms caused drinking water supplies to be unusable for several days in northern Ohio and Michigan in 2014, Sinclair noted.
"As a nationally recognized provider of training and applied research and development support for the UAS industry, NASA looks forward to the collaboration with Sinclair and advancing our understanding of the effects of the toxic blooms off Ohio"™s Lake Erie coastline," said Tim McCartney, acting director for venture and partnerships for the NASA Glenn Research Center.