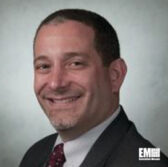 Michael Isman, a vice president in Booz Allen Hamilton's strategic innovation group, has said the firm expects the government and the commercial market to adopt automated interactive messaging technologies for customer service, Fedscoop reported Tuesday.
Isman told Fedscoop reporter Samantha Ehlinger chatbots powered by artificial intelligence, machine learning, automated analytics and crowdsourcing tools could replace call centers in customer service delivery through the next five years.
"The federal government is uniquely positioned and motivated to seize the opportunity and deliver on the promise for self-service," said Isman.
"What we"™re trying to do is push our federal clients to actually move into these areas because not only does it simplify the interaction with citizens, it"™s actually a cost-reduction opportunity around these programs," he added.
ExecutiveBiz reported Tuesday that Booz Allen will collaborate with Conversable to deliver automated interactive messaging tools and services for organizations' customer care efforts.