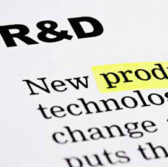 A PAR Technology subsidiary has received a five-year, $5.1 million contract from the Air Force Research Laboratory's information directorate to research, develop, test and evaluate radio frequency communications tools.
PAR Technology said Tuesday its government systems business will work to help AFRL address RF technical requirements for military vehicles and weapon systems tests at the U.S. Air Force and other Defense Department components.
Matt Cicchinelli, president of PAR's government systems unit, said the company will leverage its experience and knowledge in signal and antenna theory to support AFRL's Newport Radio Frequency Communications Research and Development program.
The subsidiary offers intelligence, surveillance and reconnaissance platforms to the government and commercial markets.