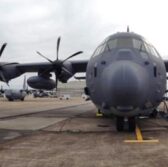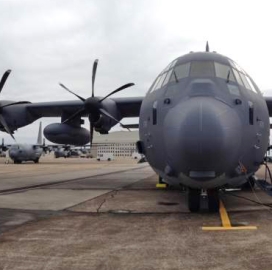 L-3 Communications has completed system updates to a C-130 military transport aircraft for Argentina under the U.S. Air Force's foreign military sales program.
The company"™s platform integration division refreshed the aircraft"™s communication, navigation, air traffic management and critical environmental and power systems, L-3 said Tuesday.
The updated C-130 is the first of five aircraft slated for avionics and systems refresh works and more aircraft are set to receive special electro-optical equipment prior to their delivery to the Argentine Air Force.
"The cockpit avionics and aircraft systems upgrades delivered by our team will increase the mission availability of these C-130 aircraft for the Argentine Air Force and help ensure they continue to fly safely for many years to come," said Mark Von Schwarz, president of L-3 aerospace systems.
L-3 conducted the first C-130 integration in Waco, Texas, and the company plans to refresh four more aircraft at its partner FAdeA"™s facility in Cordoba, Argentina.
Rockwell Collins received a contract in April 2015 to deliver an avionics architecture for the Argentine military"™s C-130 transport aircraft.