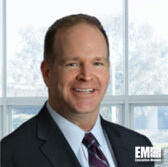 Joe Ayers heads the federal enterprise group at Hewlett-Packard Enterprise as a vice president and is responsible for the organization's work with partners, pursuit of cloud computing opportunities and work to provide agencies technology and related consulting services.
The enterprise services segment of HPE is slated to merge into Computer Sciences Corp. and create an estimated $26 billion global technology services company with approximately $2.86 billion in annual U.S. public sector sales, or 11 percent.
In this conversation with ExecutiveBiz, Ayers offers his perspectives on the combined company's footprint in the federal market, changes in how agencies allocate funds for information technology programs and projects and forecasts on trends to watch in public sector healthcare IT and big data analytics.
ExecutiveBiz: What new or complementary footprints do you see the future CSC-HPE services company having?
Joe Ayers: The combined CSC and HPE Enterprise Services is a merger of two great companies with strong leadership teams. We have a great relationship with the entire federal community often supporting multiple systems integrators on a single opportunity.
With a split of the enterprise services business we will continue to support the entire systems integration community. There will be no change on where we go to market. The combination of CSC and HPE Enterprise Services will create a large IT service company that will be able to compete effectively in a very tough market.
ExecutiveBiz: How has certainty in some of those federal budgets evolved for industry over the past two years?
Joe Ayers: There is more budget certainty and it is easier for our customers to plan effectively. Discussions around creative ways to provide budget dollars to agencies to implement new cost-saving technologies is a positive step forward. Agencies have been trying to implement cost savings. The budget restrictions do not allow proper investments.
We have created financial alternatives for agencies seeking to change how they purchase and consume IT. We have our own financial services organization to help convert traditional capital expenditure IT acquisitions into more operational expenditure-based consumption models. We do our best to respond to our customers"™ needs with these types of solutions.
ExecutiveBiz: Where are agencies looking to change how they do their IT expenditures or even scale back?
Joe Ayers: We see our customers transforming their IT to become more operating expense-aware. Agencies are looking to industry to maximize utilization and performance of compute technologies while providing state-of-the-art security technologies.
Agencies are leveraging advanced technologies like persistent memory and system-on-chip to increase performance and drive down costs.
Our customers are migrating from legacy, inflexible systems to open and scalable infrastructure solutions. This is something HPE excels at; we are looking to help customers stretch their budget dollars while increasing their ability to perform their missions.
ExecutiveBiz: Where in federal healthcare IT do you view as potential opportunities?
Joe Ayers: I break this down into different categories. Storage growth and big data analytics data is certainly a large one. As the population of veterans grow, the importance of programs to predict and develop long-term health plans based on experiences are key.
With the hope to drive down costs by providing cloud-enabled IT systems, it is about getting data into the right hands at the right time. Many federal health IT systems are siloed stand-alone systems. There is an opportunity to design systems that have the flexibility to stretch and contract based on demand.
Another category is in security. The security landscape has moved from federal healthcare from HIPAA to FISMA overnight. All technology and process acquisition is changing to accommodate enhanced security of the electronic patient record. Optimization of electronic healthcare record will continue to be the key in healthcare space.
Another area we see opportunity in is wireless. A trend is the movement to secure wireless, providing data encryption from point of origin to destination requiring FIPS 140-2 to the entire process. Lastly, there is opportunity in budget.
The defense health budget continues to rise partially in response to rising costs but also to support integrated capabilities and resources across the defense enterprise. All federal healthcare agencies are evaluating modernization of legacy applications and infrastructure to include cloud, data, analytics, cybersecurity, mobility and interoperability.
ExecutiveBiz: How do you see secure cloud technologies evolving through this year and the next?
Joe Ayers: Cloud technologies are evolving within the federal environment. The majority of their clouds are private and hybrid. The future for cloud in any automated infrastructure will be repeatability, simplicity and scalability. Cloud architecture built to enable best standards will be key to growth in security in the future. This is another area of expertise for HPE – helping the customer move to cloud, both hybrid and private environment.
ExecutiveBiz: What developments have you observed in the area of data analytics and what trends do you recommend observers watch out for?
Joe Ayers: Analytics continues to grow in federal as it provides access to valuable information related to health care, effectiveness of our troops and national security. Analytics is part science and part art. Agencies need to understand the science of analytics, for example the systems needed to perform analytics. Although many industry verticals including federal are learning the art of analytics, or in other words, maximizing the effectiveness of data captured.
To maximize the effectiveness, agencies are adopting key technologies like SAP HANA, column data structures and flexibility to ingest both structured and unstructured data. HPE, with some of our intellectual property like Vertica, also teams with leading players in this market like SAP, Microsoft, Cloudera and Hortonworks.