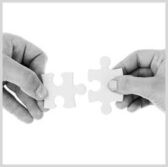 An official with Boeing said the company held talks with Japanese government representatives at the Farnborough International Airshow to propose a possible collaboration on the development of a fighter jet that would replace the country"™s F2 planes, Nikkei Asian Review reported Saturday.
Jeff Kohler, vice president of international business development at Boeing"™s defense, space and security business, said the company also met with representatives from Mitsubishi Heavy Industries at the U.K. event to discuss Japan's F-2 replacement program, Ryosuke Hanafusa writes.
Kohler told Nikkei Asian Review that the Japanese government would also need to initiate talks with the U.S. government to secure approval to facilitate the transfer of aircraft technologies to Japan, including electronic warfare and radar platforms.
The report said Japan aims to make a final acquisition decision in fiscal 2018.
Japan also tapped Lockheed Martin to participate in the proposed $40 billion program to purchase 100 units of F-3 planes as Japan"™s air self-defense force plans to retire F-2s by 2030s as well as keep pace with China"™s air force modernization efforts.