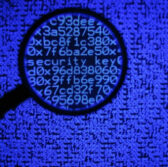 The Intelligence Advanced Research Projects Activity plans to hold a Proposers Day on Aug. in Washington to discuss a program to develop multimodal sensors IARPA wants to help assess individuals across a range of factors.
IARPA said in a FedBizOpps notice posted Tuesday the event aims to answer questions on the Multimodal Objective Sensing to Assess Individuals with Context program that seeks to develop assessment tools for the intelligence community's recruitment process.
MOSAIC seeks multimodal mobile, worn and carried sensors as well as corresponding data to evaluate an individual based on behavior, physiology, social dynamics, physical location and proximity, among other factors, the notice stated.
IARPA expects the program to occur in two phases that will involve tests of a suite of sensors on volunteers; development of methods to assess an individual, their social environment and physical surroundings; and advancement of methods to produce automated and personalized assessments.