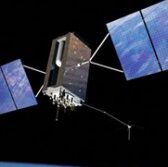 Globecomm will look to expand the reach of its DTH video footprint across sub-Saharan Africa and Europe through Telesat's high throughput satellite.
Globecomm said Thursday its use of Telstar 12 VANTAGE's Ku-band coverage and power will help expand the company's geographic coverage and services for customers in the media, maritime, government and Internet of Things markets.
"Globecomm and Telesat have worked together for more than a decade growing the maritime VSAT market over the Atlantic and we are excited to now be utilizing the advanced capabilities of Telstar 12 VANTAGE to bring DTH video and other services to our customers in Europe and Africa," said Michele Scotto di Cesare, Globecomm senior vice president for global operations.
Telstar 12 VANTAGE connects customers in the Americas, Europe and Middle East and will provide full network access from any Globecomm location to be aggregated on to the satellite platform.