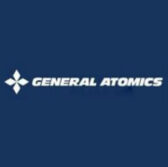 A General Atomics subsidiary has developed and demonstrated new pulsed power capacitors that broke a previous energy content world record by more than 20 percent.
The company said Thursday two of General Atomics Electromagnetic Systems' power capacitor model demonstrated a capacity to fire 500 shots at 0.115 kilowatts per hour in repetitive fire mode and continues to test the model's capacity to support railgun mission requirements.
"With over (0.115 kilowatt hours)Â of energy content in a single capacitor, we're making significant gains in overall energy density to engineer and manufacture pulsed power systems to suit the more compact platform footprints of next generation railgun weapon systems," said Nick Bucci, GA-EMS vice president of missile defense and space systems.
GA-EMS added the capacitor development will support higher muzzle energies in similar sized pulsed power systems.