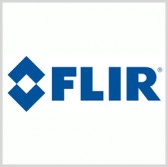 FLIR Systems has been awarded a potential five-year, $13.3 million contract by the U.S. Navy to provide electro-optics sensors for integration with the military branch's Sea Star Safire III and Brite Star II EOS systems.
The Defense Department said Friday FLIR will also deliver spares as well as perform repair, training, data and technical support services under the firm-fixed-price contract.
Work will occur in Wilsonville, Oregon through July 2021.
The Naval Surface Warfare Center will obligate $900 at the time of the award from the fiscal 2016 working capital funds of the service branch.
Sea Star Safire III is mounted on surface ships and designed to provide infrared and visible band imaging as well as rangefinding support to threat detection and identification missions.
Brite Star II serves as the fire control system of the Raytheon-built Griffin missile system on the Navy's Patrol Coastal ships.
Griffin missiles are designed to integrate with land, sea and air platforms and available in four variants equipped with aft-eject, forward-firing, extended-range and dual-mode guidance features.