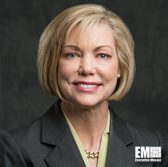 Engility has been awarded a potential four-year, $38 million contract to help the U.S. Navy determine aircraft safety requirements and prepare flight clearances.
The company said Thursday it will provide aircraft worthiness recommendations to the Naval Air Systems Command Airworthiness and CYBERSAFE Office as well as convert the flight and technical manuals of the Navy into an electronic format.
"This new work builds upon Engility's long-standing system engineering support to NAVAIR," said Lynn Dugle, Engility CEO.
Dugle added the company aims to develop digital management tools intended to help the command accelerate the delivery of flight safety documents to the Navy's aircraft fleet.
Engility will also support the NAVAIR Airworthiness and CYBERSAFE Office's efforts to develop criteria and policies for cybersecurity certification of aircraft and weapon systems.
The contract has one base year and three option years.