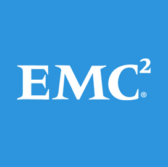 A new EMC Corp. study reveals data loss incidents have manifested their economic impact on organizations as enterprises fail to respond to data protection challenges.
The Global Data Protection Index 2016 report, conducted by Vanson Bourne, shows a lack of preparation for new and emerging threats among businesses, EMC said Tuesday.
A survey among information technology executives from both private and public organizations uncovers major challenges to data protection such as external security breach (23 percent), internal breach (36 percent), cloud security threats and systems downtime.
"Our research shows that many businesses are unaware of the potential impact and are failing to plan for them, which is a threat in itself," said David Goulden, CEO of EMC information infrastructure.
Goulden added that the company has launched "a range of new Isolated Recovery Solutions, that are designed to help protect customer data against cyber attacks such as ransomware and destructive hacking."
Alongside the research findings, EMC also released new security offerings such as EMC ProtectPoint, EMC zDP, Enterprise Copy Data Management, Data Domain Cloud Tier, Spanning Backup, Mozy and Isolated Recovery Solutions.
Vanson Bourne performed the survey between March and April 2016 on a total of 2,200 respondents from the U.S., U.K., France and Germany, among other countries.