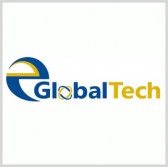 eGlobalTech has unveiled a new development operations framework and toolkit designed to integrate information technology tools and processes for the federal government.
The company said Wednesday the DevOps Factory can be configured with policies specific to government agencies, such as systems development life cycle methodologies, governance and compliance to the Federal Information Security Management Act.
It also works to accelerate efforts to gain Authority to Operate and deploy technology, automate operations and maintenance as well as test-driven and behavior-driven development, support continuous improvement and facilitate collaboration through a shared framework.
DevOps Factory is already in use at a number of unnamed federal agencies, eGlobalTech added.