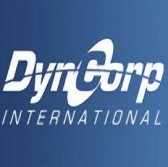 The U.S. Air Force has awarded DynCorp International three task orders to provide transient aircraft support and base operation services under the Air Force Contract Augmentation Program IV contract.
DynCorp will provide personnel, supervisory support and other transient aircraft services to run the service branch's fixed- and rotary-wing planes in Afghanistan, Qatar, Kuwait and other countries in southwest Asia under a task order worth $29 million, the company said Thursday.
Work started in May under the task order, which contains a one-year base term, four one-year options and six option months.
The company also started to provide fire systems support, facility management, industrial control systems training, industrial chilled water systems and other civil engineer base operation services on July 1 at Al Udeid Air Base in Qatar through a task order with a ceiling value of $42 million.
DynCorp also received a potential $8.5 million task order to provide safety equipment, fire alarm systems, design support, personnel and other civil engineering services at Al Dhafra Air Base in the United Arab Emirates.
DynCorp is one of the eight companies that won spots in June 2015 on the service branch's $5 billion AFCAP IV indefinite-delivery/indefinite-quantity contract.