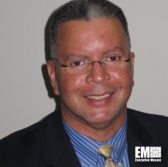 Aubrey Merchant, federal chief technology officer at Blue Coat Systems, has said cloud access security brokers are key to maintain visibility and control over outsourced cloud applications in an interview with Federal News Radio posted Tuesday.
Merchant told John Gilroy during the Federal Tech Talk radio program that CASBs serve as a forward proxy that can help organizations understand the way employees use "sanctioned" cloud apps.
"Having a CASB gives you one: visibility into what applications are being utilized, and secondly — and probably equally important — is compliance and control of the sanctioned apps that are being utilized," Merchant said.
He added a "proper" CASB tool can protect against data losses and offer users keyword search features.