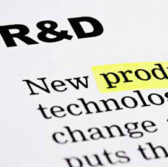 Westinghouse Electric Company has secured $8 million in funds from the Energy Department to conduct nuclear technology-related research in collaboration with the company"™s partners over the next three years.
Westinghouse said Tuesday it will use the money to develop a laser-based three-dimensional printing method for the production of metal parts intended for use in nuclear structural applications.
The company will also develop a self-powered wireless sensor as part of an effort to help insert devices into the nuclear containment vessels without the use of metal cables.
"Our priority is to develop technology for existing nuclear facilities and advanced nuclear plants to assure the vitality and economic viability of the nuclear fleet," said Jim Brennan, Westinghouse senior vice president of the Engineering Center of Excellence.
Eleven projects in total will receive DOE funds, including a study into the behavior of corrosion-resistant uranium silicide fuels and research into acoustic communication along metal pathways in nuclear facilities.