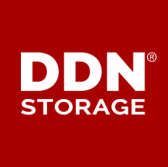 DataDirect Networks will launch its new European Advance Technology Research and Development Center in an effort to meet the demand for big data storage services in the French and European markets.
The R&D Center in Paris will work to develop technologies in areas ranging from end-to-end big data lifecycle management and accelerating time to insight through analytics and application acceleration, as well provide customer support and develop the company's academic partnerships and strategic industry in Europe, DNN said Tuesday.
DNN plans to hire developers, support personnel and field sales engineers for the center with a goal to exceed 50 staff members in 2016.
"The brilliance of the researchers, scientists and engineers coming out of universities throughout Europe and nurtured in its enterprises, has compelled us to make a significant investment measured in tens of millions of euros to create a large scale advanced technology Centre in Paris, France," said Alex Bouzari, DDN CEO and co-founder.