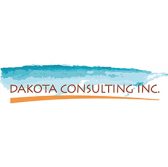 Dakota Consulting Inc. has won a five-year, $34 million contract to provide advisory and assistance services to the Headquarters Air Force Material Command's directorate of logistics, civil engineering and force protection.
The company said June 30 it will work with partners MCR Federal, Morgan Borszcz Consulting, Quantech Services and Enterprise Ventures to support the A4 directorate and integrate requirements from six HQ AFMC/A4 contracts.
"We are very pleased to be able to provide our logistical and technical expertise to support this critical command directorate at Wright Patterson Air Force Base," said Lokesh Sayal, Dakota vice president.
HQ AFMC/A4 oversees the major command security operations, workforce and infrastructure at AFB to help sustain acquisition logistics, supply management, depot maintenance and base-level logistics operations.
The contract was awarded through the General Services Administration's One Acquisition Solution for Integrated Services–Small Business contracting vehicle.