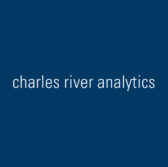 The U.S. Army has awarded Charles River Analytics with a potential one-year, $1 million contract to develop a decision support tool for the Contamination and Lasting Effects Analysis for Negative Substance and Elements effort.
Charles River Analytics said Wednesday that the decision support tool will work to support the enhancement of the military testing and training facilities' scheduling remediation efforts to prevent the spread of dangerous contaminants in surrounding areas.
The company said that contamination from military training facilities can cause harm to nearby environments by affecting surface quality and endangered fauna and flora.
Mike Farry, Charles River principal investigator, said that CLEANSE will help facility managers make informed decisions with regard to contaminants through its models, visualizations and information on toxic properties and contaminant spread.
CLEANSE is also designed to function as a learning resource that can identify the characteristics of contaminants from new training exercises, said Charles River Analytics.
Harvard University's Paulson School of Engineering and Applied Sciences' Chad Vecitis, Greg Silverberg and Andrea Weber with James Zanol, retired Army col., from Zanol Consulting will work with Charles River Analytics for the project.
The contract is part of the company's expansion into environmental modeling effort for phase II of the Army Small Business Innovation Research Program.