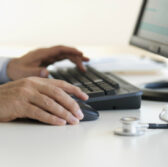 Healthcare technology developer Cerner has been awarded a potential $73.7 million sole-source contract to host clinical data for the initial operating phase of the Defense Department's future Genesis military health records system, FCW reported Thursday.
Zach Noble writes the award is an add-on to the $4.3 billion Defense Healthcare Management System Modernization contract the team of Leidos, Cerner and Accenture won in July 2015.
DoD initially estimated that DHMS commercial data hosting services would cost $50 million over a 10-year period and the new payout will not affect the ceiling value of the team's contract, according to the report.
The report said Cerner's contract will through the fourth quarter of 2017 and DoD could recompete data hosting support for the MHS Genesis system in July next year.
DOD is scheduled to roll out Genesis in the Pacific Northwest by December.