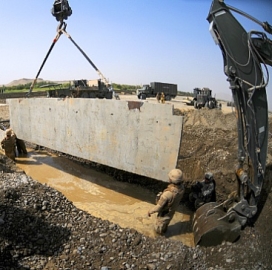 Centerra Group has been awarded an eight-year, $72 million contract to support the base operations of the U.S. Navy in Singapore.
The company said Thursday it will help the service branch to operate airfield, maintain aircraft, manage supply chain and logistics activities and maintain military family housing and facilities located at Sembawang Harbor and Paya Lebar Air Base.
The Navy also asked the company to facilitate morale, recreation and welfare programs on behalf of U.S. military personnel based in the Asian island country.
Palm Beach Gardens, Florida-based Centerra specializes in operational security, safety and countenance services.