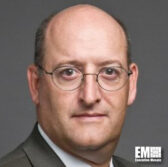 CAE and Draken International signed a memorandum of understanding Friday at the Royal International Air Tattoo to explore opportunities in the global market for adversary and aggressor air training services.
CAE said Friday the companies aim to offer an integrated live-virtual-constructive training system to air combat support, embedded and threat simulation, contracted adversary and aggressor air training and joint terminal attack controller training programs.
"Over the past year we have acquired the NATO Flying Training in Canada program and won the U.S. Army Fixed-Wing Flight Training program, both of which involve the provision of classroom, simulator and live-flying training," said Gene Colabatistto, CAE defense and security group president.
"We will continue to look for opportunities to deliver full-spectrum solutions across the training enterprise for our global defense customers," Colabatistto added.
CAE and Draken seek business opportunities in the U.K. and parts of Europe, Australia, Asia-Pacific and North America through the partnership.
The MoU builds on a teaming agreement between the two companies to pursue Canada's Contracted Airborne Training Services program.