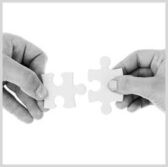 Booz Allen Hamilton has partnered with Conversable to jointly test and deliver automated interactive messaging tools and services to support customer care.
The team will explore messaging, natural language processing, machine learning and artificial intelligence technologies to address two areas of customer needs including integrated and tailored customer service as well as on-demand access to content, products and services, Booz Allen said Monday.
"Improvements and analytics surrounding how people interact with companies and government organizations when they have a need or issue haven't kept pace with recent and considerable advances in technology," Michael Farber, a senior executive adviser of Booz Allen's strategic innovation group.
Ben Lamm, Conversable co-founder and CEO, said the collaboration aims to bring together Conversable's messaging platform and Booz Allen's digital and analytics portfolio to support organizations' customer interaction and response.