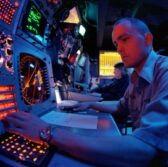 The U.S. Army's Cyber Center of Excellence plans to launch an annual cyberspace operations, signal and electronic warfare prototyping experiment in July 2017 to assess emerging technologies that could help address a warfighting challenge.
A notice posted Tuesday on FedBizOpps says the upcoming Cyber Quest seeks to gather technology concepts and examine the potential impact of the concepts on the Army's doctrine, organization, training, materiel, leadership and education, personnel and facilities.
"CQ '17 is meant to encourage collaboration with other industry, government, and academic partners to drive results oriented, positive outcomes and solutions… the intent is to establish operational realism but maintain a "No Fear of Failure" environment for these early and innovative concepts," the notice states.
The program will also work to help the service branch's acquisition and capability development proponents to validate candidate systems that will participate in the Army Warfighting Assessments, Army Expeditionary Warrior Experiment, Joint Users Interoperability Communications Exercise and Network Integration Experiment.
Areas of interest for the experiment include cyberspace, EW, network and services, tactical radios and operations systems and services such as forensics and malware detection, insider threat detection, big data analytics, network integration and convergence.
Cyber Quest is scheduled to occur from July 10 to 28 next year.