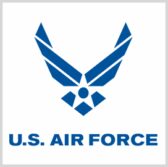 The U.S. Air Force wants industry information on potential sources for a tool that can automate records management processes in support of efforts to boost consistency and timeliness in the filing of records.
A FedBizOpps notice posted Thursday stated that the Air Force Special Operations Command seeks a Defense Department-accredited records management system with authority to operate on the Air Force and DoD networks.
The records management tool should feature a "Google-type" search engine and data tagging function to accommodate user access, search and disposition as well as Freedom of Information Act requests,  investigations and records deletion, the notice said.
AFSOC's requirements also include seamless integration with the Air Force active directory, Common Access Card authentication and compatibility with current and future Microsoft Office versions.
The notice added that the tool should be able to file, retrieve, tag, save and archive large video files in its original format and that its storage and transport infrastructure can be hosted in the cloud or on premises.
Interested vendors can submit responses until Aug. 15.