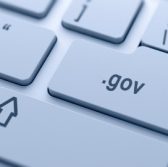 An Accenture subsidiary has unveiled a facility in Baltimore in order to provide support for Centers for Medicare and Medicaid Services' and Social Security Administration's information technology programs and contracts.
Accenture Federal Services will use the Innovation Center for Technology to support SSA"™s Specialized Assistance and Advisory Services initiative and IT Support Services Contract as well as CMS"™ Federally Facilitated Marketplace program and Strategic Partners Acquisition Readiness Contract, Accenture said Monday.
CMS awarded 80 companies in June spots on SPARC, a potential 10-year, $25 billion contract vehicle to procure IT services through task orders.
"We look forward to attracting the area"™s top talent and giving them the opportunity to"¦ build careers that bring new IT capabilities and expertise in digital, cloud and cyber into government programs at the heart of our nation"™s priorities," said David Moskovitz, CEO of Accenture Federal Services.
The center will initially hire 150 employees and expects to see a twofold increase in its workforce in the next two years.
Accenture said it will also use the facility to host meetings, teleconferences and technology demonstrations for clients.