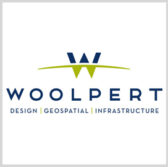 Woolpert has secured a one-year, $4.7 million contract from the U.S. Air Force to help the service branch manage its geospatial information library across a number of installations within five USAF commands.
The company said Friday it will provide geospatial services to the Air Combat Command, Air Education and Training Command, Air Force District of Washington, Air Force Special Operations Command and Air Force Space Command.
This contract increases Woolpert's enterprise geospatial services portfolio the company calls "GeoBase" within the Air Force to more than two-thirds of USAF installations around the country.
GeoBase's goal is to help the Air Force achieve a geospatial setup that requires only one installation and one map from deployment onward.
Woolpert has assembled a team of at least 12 new staff members such as retired Air Force Col. Brian Cullis, who the company says has advocated for the military to use enterprise-wide geospatial information programs since the 1990s.
Cullis also created a dissertation that initiated Woolpert's GeoBase geospatial portfolio.
Air Force Special Operations Command will administer the contract with funds provided by the Air Force Civil Engineer Center.