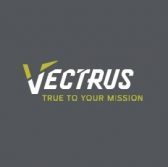 A Vectrus subsidiary has received a $26 million contract modification from the U.S. Army for Qatar Base Operations Support Services at Camp As Sayliyah and Camp As Sayliyah – South in the Middle Eastern country.
Vectrus said Wednesday the modification falls under an initial contract awarded to Vectrus Systems Corp. in September 2015 for operations and maintenance services for the area support group in Qatar.
The Defense Department said June 20 Army Contracting Command will obligate $26,121,838 from fiscal 2016 Army operations and maintenance for the work to be conducted in Qatar through March 29, 2017.
Q-Boss covers a full-spectrum of life support services including infrastructure asset management, safety and environmental, pest management, transportation, fire and emergency services, medical services, food services, postal services, logistics and public works as well as logistics and supply chain services.