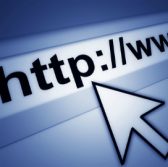 TrueTandem has secured a $150,000 task order from the General Services Administration's 18F organization to create a dashboard for the Federal Risk and Authorization Management Program, Fedscoop reported Tuesday.
Billy Mitchell writes the award represents the first task order under 18F's Agile development services blanket purchase agreement.
The digital services delivery organization selected 16 companies in August 2015 to compete for task orders under the Agile BPA.
The task order requires a static public website that will be designed to feature the status of vendors under the FedRAMP certification process, Mitchell reports.
Work is anticipated to be complete within 60 days according to the request for proposals.
The project will go through two-week sprints to check acceptability of the work output and utilize tools such as Slack and GitHub for collaboration, the report said.
Mohana Ravindranath also reports Wednesday on NextGov that 14 companies bid on the task order with an average offer of $120,000.