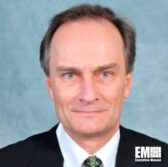 CenturyLink has added GENBAND-built application server products to its General Services Administration Networx telecommunications contract.
GENBAND's Experius server works to provide multimedia communications applications and integrate voice, video, instant messaging, presence, mobility, conferencing and collaboration tools networks and devices, CenturyLink said Thursday.
Tim Meehan, senior vice president and general manager of CenturyLink's federal government unit, said the companies aim to help government customers manage and update their communications networks.
Experius is certified by the Joint Interoperability Test Command, the Defense Department's benchmark for information technology and national security systems.
CenturyLink also reached an agreement to extend its services and offerings for federal government agencies through 2020 via GSA's Networx Universal and Networx Enterprise programs.