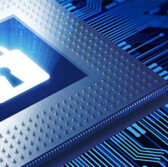 Cisco and Thales have forged a strategic partnership to develop a platform that will work to protect data networks and information technology systems from potential cyber attacks.
Both companies seek to collaborate with startups and establish their project in France in order to build a cyber tool designed to help critical infrastructure operators detect and counter threats, Thales said Wednesday.
"Facing with the exponential growth in the number of cyber attacks and their variety, we have to be capable of knowing the threat better to anticipate attacks and detect them in real time, in order to limit its devastating effects," said Jean-Michel Lagarde, deputy general manager of secure communications and information systems at Thales.
Thales and Cisco plan to initially introduce their integrated cyber technology to critical infrastructure providers in France before they roll out the platform in the global market.