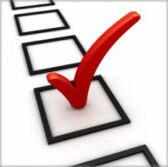 A report by SolarWinds indicates that a majority of government agencies have transitioned to hybrid information technology platforms from on-premise environments.
Its annual IT Trends Report is based on a December 2015 survey of 116 IT practitioners and leaders from small, midsize and large public sector organizations in the U.S. and Canada, SolarWinds said May 24.
"The findings of this year's study paint a clear picture: Cloud adoption is nearly ubiquitous, but it's not now and will not in the foreseeable future be suitable for all workloads," said Joel Dolisy, chief information officer of SolarWinds.
"The resulting dynamic — one set of critical on-premises services connected with another set of services in the cloud — is hybrid IT."
The report also finds that only eight percent of surveyed IT professionals have not transitioned any part of their organizations' IT infrastructure to the cloud.
IT professionals consider security and compliance concerns, support for legacy systems and budget restraints as the top three barriers to cloud adoption.