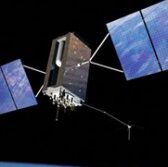 SES Government Solutions has partnered with O3b Networks to install the latter company's managed satellite service at a National Weather Service office in American Samoa under a task order.
The task order under NOAA's Worldwide Satellite Communications Systems II contract covers the installation of O3b's terminals, ground segment network and radomes in order to provide high-speed data connectivity to NWSO in American Samoa, SES GS said Tuesday.
O3b's managed satellite service will work to facilitate sharing of cyclone warnings and other weather forecast information between NWSO in Pago Pago, American Samoa and NOAA's NWS facility in Honolulu, Hawaii.
Pete Hoene, president and CEO of SES GS, said the company aims to support "NOAA's continued push to understand and predict changes in the natural environment that might impact safety or commerce" through deliveries of high-speed data connectivity.