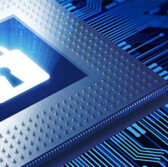 Raytheon plans to recruit more than 140 employees in Pensacola, Florida, under a $1 billion cyber system support contract with the Department of Homeland Security, The Pulse reported Friday.
Raytheon will conduct an open house in Pensacola to look for cybersecurity professionals, information technicians and systems engineers in support of the contract, Drew Buchanan writes.
DHS selected Raytheon in September as the prime contractor to provide systems integration services for the agency's network security deployment division as well as lifecycle sustainment and development support for the National Cybersecurity Protection System.
NCPS works to help over 100Â federal civilian agencies safeguard their networks from cyber threats.
DHS upheld its decision on June 2 to award the contract to Raytheon following protests by other contract competitors.