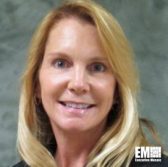 General Dynamics announced in February the formation of a new team within the defense contractor's information technology business unit that would focus on work in emerging technologies related to areas such as cybersecurity and cloud computing.
In conjunction, former InfoZen executive and nearly three-decade industry veteran Pat Blevins joined the General Dynamics Information Technology unit to lead the new solutions engineering organization.
For this conversation with ExecutiveBiz, Blevins overviews the SEO's portfolio and target customer base that encompasses government agencies at all levels plus commercial organizations, impacts of emerging technologies on existing platforms and the role of security as enterprises seek to adopt new tools.
ExecutiveBiz: What is the solutions engineering organization's role in the IT business?
Pat Blevins: The SEOÂ will design and deliver the platforms to industry and government clients in the areas of cybersecurity, cloud, data analytics, enterprise IT and digital services. The team will also oversee technical design and innovation programs within the civilian government and health business at the federal, state, local and commercial level.
Ultimately, centralization of the solution engineers will help us share solutions, technical knowledge and our experience to support the demands and interests of our customers.
ExecutiveBiz: What market demands and trends will the group work to address?
Pat Blevins: Current market demands are centered on disruptive technologies, mobility, data velocity, crowdsourcing and the user experience. These trends drive big data analytics, artificial intelligence, scalable architectures, organizational agility, and rapid delivery of software and services, all underpinned by highly adaptable enterprise security services.
Data analytics and automation play a major role in GDIT's service offerings, to include cloud services, supply chain management, cyber services, and contact center solutions. GDIT recently launched its Customer Experience Platform, a FedRAMP compliant cloud-based contact center solution. CXP is built upon a highly secure and agile architecture.
CXP enables GDIT to offer our customers scalability across geographies to meet the needs of large and dispersed contact centers while safeguarding data and adhering to federal security standards. CXP efficiently addresses our customer's cyclical business demands, such as spikes in contact volumes, and is designed for government agencies and organizations with significant data management, security and privacy requirements.
CXP also provides business agility, personalized user experience, cognitive and machine learning techniques and natural language processing to help users of our systems make timely and informed decisions via their preferred channel of communications.
We integrate smart agent technologies into our contact center solutions to engage users and support live customer service agents, resulting in a low-cost support model that delivers rapid response and resolution of inquiries, self-service capabilities and an overall positive customer experience. By teaming CXP digital services with the right mix of human interaction and predictive analysis, we can deliver the right content to the right person at the right time.
ExecutiveBiz: What pressures are some of the new technologies you described placing on legacy systems?
Pat Blevins: Data volume and velocity, crowdsourcing, cybersecurity and anything as-a-service have created significant pressure on legacy IT infrastructures that were not designed for the digital services economy.
Disruptive technologies have changed the way people perform work – from the client-server enabled office environment to a collaborative workspace where workers access their information in virtualized machines on any device be it a thin-client, tablet or smartphone.
GDIT delivers on-demand scalable infrastructures, platforms and services that can rapidly evolve to meet mission needs. GDIT provides its customers highly secure and adaptable cloud services through its FedRAMP-accredited cloud offerings and also through partnerships with public cloud service providers.
By combining cloud solutions with agile software development, continuous integration, continuous delivery and a development operations mindset, GDIT is well positioned to be a trusted technology advisor to our customers.
We are investing in artificial intelligence, cyber technologies and innovations supporting the Internet of Things in order to enhance, expand and further secure the services we deliver and enable our customers to rapidly adapt to changing mission and business needs.
ExecutiveBiz: What are the impacts of these new technologies on security?
Pat Blevins: There are blurred boundaries in traditional enterprise security models due to the proliferation of mobile computing resources. The enterprise extends to the edge – wherever a smartphone or tablet can reach, establishing a new boundary or "endpoint" for your enterprise. We understand that organizations must adopt a comprehensive enterprise security strategy to address the myriad of cybersecurity threats.
For example, GDIT is applying behavior analytics and machine learning to our cyber solutions as part of our breach detection processes to proactively identify and mitigate risks imposed by the hacker community, including of late, the proliferation of ransomware across the healthcare sector. We work closely with our customers to guide them towards a unified cyber architecture and an integrated security platform.
Our security management approach applies a defense-in-depth strategy to detect vulnerabilities and correct issues in order to avoid a major security incident. Leveraging a unified approach ensures continual compliance in governance across the enterprise.
Bottom line, security is far beyond the four walls of a data center. We must protect to the edge, and this includes securing all of the devices that construct and support our customer's enterprise, not just computers.
ExecutiveBiz: Which skills and experiences from your past roles do you envision bringing to General Dynamics?
Pat Blevins: I can relate with many our customers' mission needs. I've been accountable for the execution of mission-critical services when lives were at stake, multiple times in my career. This experience means that I know the risk and understand the importance of operational excellence, including organizational agility, collaboration, infrastructure scalability, and service performance and reliability.
Second, I view customer partnerships as a priority. Open communication and ongoing collaboration is vital to building trust and establishing long-term and successful partnerships. I want to know the stakeholders and fully understand their requirements, and how each stakeholder utilizes the enterprise systems to perform mission functions and business operations. Understanding the user experience is fundamental to service optimization and also facilitates the planning, design and delivery of the future state.
Finally, I am passionate about creating collaborative working environments that stimulate new ideas and innovation. Throughout my career, I've had multiple opportunities to lead and also be a part of high performing organizations. I find it very satisfying to break down the complex business challenges our customer's face and rapidly develop solutions to add value quickly and make a difference to the agency. For me, it is all about supporting the mission.