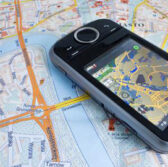 OGSystems conducted a mind mapping data collection exercise with a focus on the evolution of geospatial intelligence to unveil its new Immersive Engineering service at the May 2016 GEOINT Symposium in Orlando, Florida.
Immersive Engineering works to integrate integrate commercial sector techniques with the attributes of Lean Startup, Visioneering, Scaled Agile Framework enterprise (SAFe) and human-centered design approaches, OGSystems said Friday.
Omar Balkissoon, OGSystems'Â CEO and co-founder, said that the service looks to help clients evaluate challenges, explore opportunities in the marketplace, model options and understand potential impacts of offerings.
Data OGSystems will gather from the activity will be used in an internal research and development project to support GEOINT investment advancements.