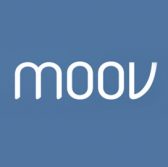 Mountain View, California-based consumer electronics company Moov has registered to become an official government contractor and will offer the company's patented wearable fitness device in the public sector.
The company said Friday its Moov device is built to coach users in running, cycling, swimming and cardio boxing exercises plus a 7-minute body weight circuit workout.
"Having worked with the [Army Reserves], professional athletes, stay-at-home parents, busy professionals, students and more we have found that Moov has a level of exercise for everyone," said Erick McAfee, Moov's head of business development.
McAfee added the device offers options designed to educate users on proper performance in exercises and offers challenges and varying difficulty levels to motivate the users.
All businesses seeking to do business with federal agencies must register in the System for Award Management and can receive help in the process from third-party firm US Federal Contractor Registration.
Moov's team of engineers, designers and sports science "nerds" looks to integrate technology, design and sports science to bring wellness to everyone.