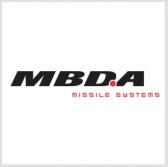 MBDA's Italian subsidiary will supply Qatar's naval units with four corvette ships, two patrol vessels and a landing platform dock under a contract with the country's naval force.
MBDA said Thursday the contract is part of an agreement that Italian defense minister Roberta Pinotti and Qatar's defense chief Khalid Bin Muhammad Al-Attiyah signed in Rome Thursday.
The contract award also covers logistics support, maintenance, test station and training services for the Qatar Emiri Naval Force.
Antonio Perfetti, managing director MBDA Italia and MBDA's executive group director of sales and business development, said the company secured the contract in collaboration with Leonardo-Finmeccanica and shipbuilding firm Fincantieri.