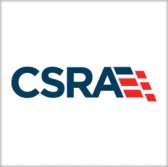 Maryland's State Highway Administration has awarded a 10-year, $56 million contract to a CSRA subsidiary for information technology engineering and software development services in an effort to help manage ground transportation and traffic flows. contract to provide IT engineering and software developments to help improve traffic efficiency.
CSRA State and Local Solutions will aim to help Maryland's Coordinated Highways Action Response Team software monitor and regulate roadway disruptions and update traffic conditions in real time through company-provided geospatial tools and cameras, the company said Tuesday.
Traffic conditions will be displayed on overhead electronic billboards to help commuters plan their travel and use different routes to avoid traffic, the company said.
Paul Nedzbala, a CSRA executive vice president, said the company and its predecessors have worked with MSHA for more than 20 years to create a highway network to help transportation enforcers receive real-time operations information.
"We will continue to develop more advanced technology tools as the state expands its"™ intelligent transportation capabilities to keep ahead of growing traffic demands," he added.