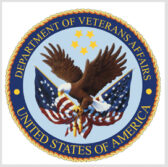 JDog Junk Removal & Hauling has entered into an agreement with the Department of Veterans Affairs to provide support in the VA's Compensated Work Therapy employment program to help veterans find jobs within their communities.
JDog military veteran franchise owners will work with the managers of the program to create job opportunities for veterans, the company said Wednesday.
Shana Bakken, CWT national director, said that the partnership with JDog is a step to help veterans find jobs and integrate back into the community.
The partnership will also work to develop local operation agreements for CWT-supported veterans undertaking health care services and reentering the community.