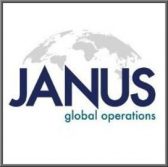 Janus Global Operations' quality management system has attained the ISO 18788:2015 certification, a worldwide standard that seeks to set a global business and risk management framework for security contractors and organizations.
The company said Thursday that the ISO 18788:2015 certification follows on its ANSI/ASIS PSC.1 certification in 2015.
Alan Weakley, JGO president and COO, said that "Commercial and government clients in difficult and dangerous environments want and deserve assurance that a company providing security and risk management services adheres to the highest international standards."
Weakley also said, JGO's management team was created to assure it clients that the company's risk management and security services conforms to international standards.
 JGO added that its Quality, Environmental, Safety and Security management system are also ISO 9001:2015, ISO 14001:2015, British Standard Occupational Health and Safety Assessment Series 18001:2007 and ANSI/ASIS PSC.1-2012 certified.