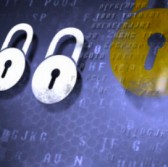 In-Q-Tel and Digital Immunity have formed a strategic partnership to help further develop the latter company's technology designed to protect applications and operating systems from threats at the endpoint level.
Digital Immunity said Tuesday its endpoint cybersecurity platform uses digital DNA mapping techniques and seeks to help users examine the security of apps and operating systems in-memory and during runtime.
John Murgo, President and CEO of Digital Immunity, said the company's Digital DNA Mapping system is based on formal language theory, bioinformatic and steganographic methods that work to keep foreign codes from executing and exploiting vulnerabilities.
Murgo added the DI-IQT partnership aims to help public and private sector organizations to avoid cyber attacks with technology.
"We continue to invest a tremendous amount of resources into helping our partners better protect the endpoint and we see DI as a critical component to a complete and proactive defense," noted Peter Kuper, partner at IQT's investments business.