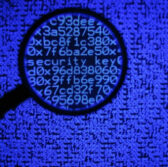 A new study carried out by IBM and the Ponemon Institute has reported the average cost of data breaches per company has risen 29 percent since 2013 to $4 million.
IBM said Wednesday the annual Cost of a Data Breach study found security incidents in 2015 rose 64 percent from the prior year due to growth of threats in terms of volume and sophistication.
Companies lose an average of $158 per compromised record with data breach costs in the healthcare industry at $355 per record, the study says.
IBM and the Ponemon Institute conducted interviews with close to 400 companies for the study.
Breaches identified in less than 100 days cost companies nearly $3.23 million on average with incidents found past that 100-day mark at a loss of $4.38 million.
"Over the many years studying the data breach experience of more than 2,000 organizations in every industry, we see that data breaches are now a consistent 'cost of doing business' in the cybercrime era," said Larry Ponemon, Ponemon Institute chairman and founder.
"The evidence shows that this is a permanent cost organizations need to be prepared to deal with and incorporate in their data protection strategies."
IBM and the Ponemon Institute said companies that face data breaches will have to work with information technology experts to prevent further data leaks, disclose and communicate the breach with government and regulatory officials, customers, partners and stakeholders and set up hotline support and credit monitoring services for affected customers.
The company noted investments toward an incident response team that provides forensics, communications, legal expenditures and regulatory mandates could help address the cost of data breaches and expedite the breach response process.