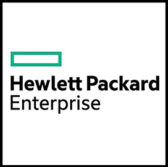 Hewlett Packard Enterprise's U.S. public sector "Center for Enabling Client Excellence" has received its fifth consecutive Capability Maturity Model Integration level 5 rating from the CMMI Institute, HPE reported Friday.
Genevieve De Vera, HPE Enterprise Services U.S. public sector digital content marketing manager and social media lead, wrote maturity appraisal level five is the institute's highest organizational maturity level and both indicates the center performs at an "optimizing" level and achieves a set of goals in each process area.
"The achievement signifies a level of precision, efficiency, and quality of execution that are critical in supporting the mission of our federal, state, and local government clients," said Marilyn Crouther, senior vice president and general manager for HPE's U.S. public sector business.
The report noted seven percent of 12,691 appraisals have resulted in level five maturity ratings in the last nine years.
De Vera added the maturity model provides guidelines and recommendations to help organizations diagnose issues and address performance levels.