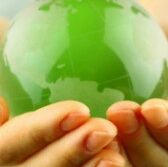 Honeywell and the U.S. Army will collaborate on a $29 million modernization project at Tobyhanna Army Depot that will work to reduce energy and water consumption.
Honeywell said Thursday the U.S. Army Corps of Engineers awarded a 23-year energy savings performance contract to the company in support of a project that looks to address greenhouse gas emissions.
The company will also help the depot work to comply with the Presidential Executive Order 13693 that calls for facilities to reduce energy consumption.
Tobyhanna Army Depot is the U.S. military's largest full-service electronics maintenance facility, according to Honeywell.
"The future vitality of our operation lies on our ability to address these costs and ensure we"™re operating as efficiently as possible," said Col. Gregory Peterson, Tobyhanna Army Depot commander.
The project's goals are to update the depot's utility monitoring and control system, implement sub-metering of building systems, modernize aging steam heating systems, replace cooling systems, seal air gaps in the building and work to eliminate existing steam distribution pipes.
Honeywell will also provide ongoing maintenance and service to building systems after updates to the system are complete and station a technician on-site at the depot to monitor and manage the energy use of the systems and identify other opportunities to help address consumption in operations.
Bostonia also awarded two ESPCs to Honeywell in May to support USACE energy conservation and conduct work on the General Services Administration's Los Angeles facilities through September 2017.