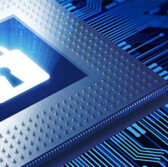 The General Services Administration plans to conduct a workshop on the Cybersecurity National Action Plan at GSA"™s headquarters in Washington on June 13.
GSA said in a FedBizOpps notice posted Thursday it will discuss at the event the continuous diagnostics and mitigation/continuous monitoring-as-a-service program, acquisition strategy in support of CNAP as well as the results of the request for information on cybersecurity services.
The White House launched CNAP in February in an effort to help government agencies and businesses protect computer networks and sensitive information from cyber attacks.
The workshop will also include discussions on GSA"™s FASt Lane program and a new special item number for Highly Adaptive Cybersecurity Services, the agency said in the notice.
The FASt Lane program aims to help suppliers of information technology products and services qualify for the IT Schedule 70 contract within 45 days, according to GSA.
Representatives from the Department of Homeland Security will also discuss at the workshop DHS"™ incident response methods as well as vulnerability and risk assessments, according to the notice.