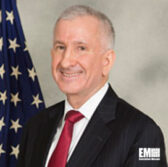 The General Services Administration has asked industry and government agencies to submit comments on a draft request for proposals for the third generation of GSA's charge card program.
The agency said Monday it will use the feedback to the draft RFP in order to refine the requirements in the GSA SmartPay 3 program, including charge card services, purchase, fleet, travel and related payment platforms.
GSA said it will also use the comments to support the development of a final RFP that the agency plans to release by late summer or fall 2016.
"Including our industry and agency partners in the development of this new acquisition is a priority for GSA's office of charge card management," said Tom Sharpe, commissioner of GSA's Federal Acquisition Service.
According to GSA, the SmartPay program aims to provide more than 350 government agencies and corporate organizations access to chip-based charge cards, single use accounts, virtual accounts and other payment platforms.
The agency noted it aims to facilitate the transition of customer agencies to GSA SmartPay 3 by having contracts in place before the SmartPay 2 program expires on Nov. 29, 2018.
Comments to the draft RFP are due July 13, according to a notice posted Monday on FedBizOpps.