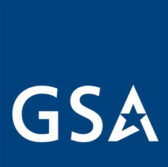 The General Services Administration seeks feedback from industry and other stakeholders regarding the selling process for cybersecurity services through IT Schedule 70.
According to a notice published Wednesday on FedBizOpps, the request for information aligns with President Barack Obama's mandate on the Cybersecurity National Action Plan.
The plan works to drive cybersecurity awareness and protection, privacy, public safety and economic and national security, the notice stated.
The president unveiled in February the national strategy that includes a proposed $19 billion fiscal 2017 cybersecurity budget, with $3.1 billion allotted for government information technology modernization efforts under CNAP.
CNAP calls for GSA to develop new procurement vehicles that federal agencies can use to buy incident response, penetration testing and hunt services from commercial providers, the report noted.
GSA said in the FBO notice that it considers a new Special Item Number under IT Schedule 70 specifically for Highly Adaptive Cybersecurity Services to address visibility and access to cybersecurity offerings as well as provide an opportunity for contractors to differentiate its services from other partners.
Responses to the RFI are due June 21.